Seed
Reducing the risk of yield loss can begin with the seed purchase. At Trupointe, our crop advisors work with industry seed specialists to understand the genetic background of each corn hybrid or soybean variety so we can provide you a genetically diverse package of seeds based on your soil conditions, management practices and potential weather-related stresses or pests. Aligning the right seed genetics with the right placement can lead to maximum yield potential for your operation.
Advanced seed genetics has also lead to environmental improvements as research has shown genetically engineered seeds have reduced insecticide use, increased the adoption of less toxic herbicides and increased conservation tillage. A key factor to driving yield while focusing on sustainability of the land is combining the right seed genetics with the right on-farm agronomic practices.
At Trupointe, your seed can be treated with inoculants to help improve plant emergence through our computerized bulk seed hubs located in South Charleston and Botkins, Ohio, and Maples, Indiana. Our bulk seed hubs have a total capacity of 71,000 units and offer a 75-mile delivery zone. With a bulk seed purchase and treatment, you can speed planting.
We also offer wheat, forage and cover crop seeds, along with aerial applications for cover crops, through our bulk hubs and many agronomy locations. To purchase seed For Your Farm, contact a Trupointe agronomy specialist.
Readily available corn, soybeans, wheat, forage and cover crop seeds

Knowledge on genetics of each hybrid and variety to ensure you are planting with maximum yield potential in mind

Treatment with inoculants available through computerized seed hubs

Delivery from two bulk seed hubs with a 75-mile delivery radius

Nationally-ranked seed brands

Seed Treatment Stewardship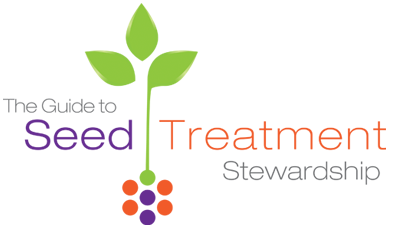 There's no question that today's seed treatments are enabling America's farmers to realize greater yields, healthier crops and higher revenues than ever. At the same time, seed treatment technology is reducing potential risks to the environment. But like farming itself, there's a science to using treated seed successfully and in a way that maintains the delicate balance of nature. The Guide to Seed Treatment Stewardship is the product of industry-wide collaboration between seed companies, seed treatment providers and universities – and it draws from data collected worldwide. Its purpose is to provide farmers and seed companies with critical information and up-to-date guidelines for managing treated seeds effectively to minimize the risk of exposure to non-target organisms.